Your Turn-Key Vehicle Donation Platform
Are you looking for car donation programs for nonprofits? Cars Helping Charities has been working with nonprofit organizations for over 15 years. From providing marketing for your nonprofit, to handling the collection and logistics, Cars Helping Charities is a turn-key car donation program for nonprofits, and technology platform built to maximize value and efficiency. We've helped hundreds of nonprofit organizations to manage and improve their car donation program. We offer the best vehicle donations to nonprofit organizations you will find. We offer a fully integrated system with high payouts to our partner charities. We've created a list of charities to donate to that helps donors choose the best fit for them. Read below to see how our process for the car donation program for nonprofits works.
Benefits Of Partnering With Us
Free Easy Setup
Setting up your car donation program for nonprofits takes less than an hour and is always free.  Our car donation specialists do all the heavy lifting and walk you through the simple process.  We serve nonprofits of all sizes, locations and missions.
High Payouts
We utilize technology to provide the most efficient car donation programs for nonprofits in the country.  Our program's payout is as high as 90% to our partner charities.  Donors want the majority of proceeds going to their organization, and so we deliver on that.
Supplement Other Fundraising
Car donations are a great add-on to traditional charitable giving methods. Give your donors an additional way of supporting you, without any additional costs, staffing or time.  Donated cars provide a great compliment to other campaigns and fundraisers.
Nationwide Sales Network
We've developed a network of nationwide auction yards, scrap dealers, recyclers and other direct buyers, which means more options to get the best pricing.  Our system automatically scans our network for the best pricing based on the highest gross adjusted sales price to get the most out of each donated vehicle.
Advanced Technology
Technology is at the backbone of our car donation program for nonprofits.  Our advanced Vehicle Donation Cloud is available 24/7 for the processing of vehicles.  Using proprietary developed technology allows us to do more for you with less overhead.  Efficient vehicle processing is key to a successful car donation.
Extensive Reporting
Car donations are very beneficial to an organization however, repeat donors are even more important.  With each donated car we give you extensive and transparent reporting so you know all the details of every donation.  The data we collect can help you target marketing efforts for repeat car donations.
Are you a donor relations coordinator?
With Cars Helping Charities, you can start a car donation journey today and experience the rewards of giving back.
Learn More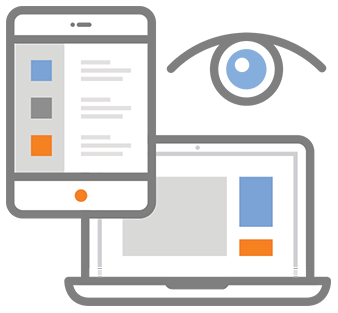 SEO Optimized Donation Page
We will create a co-branded car donation webpage that is Search Engine Optimized so that donors can easily find you and donate their car.  On this webpage donors find important information about your cause as well as an easy to fill out form for submitting car donations online.  We then work with your web team to build a webpage on your website that links to our co-branded page for a seamless transition when donors look to donate a vehicle.
Donor Marketing Support
We have lots of experience working with nonprofits on what works and what doesn't when it comes to marketing.  Making your donors aware of your program and actively marketing it on social media, newsletters, email blasts, and an SEO optimized webpage are all important factors in the number of vehicles that you receive.  We work with you on building out that marketing plan so you can drive in car donations on a consistent basis.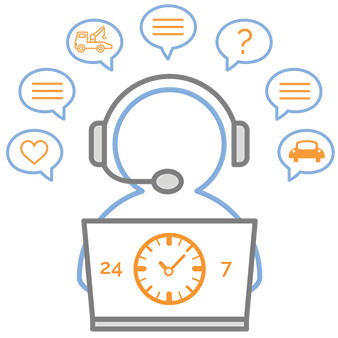 Donor Service & Support
We run a series of call centers that are available 24 hours a day, 7 days a week.  Our call center agents are here to support your donors before, during and after they decide to donate a car to your organization.  By focusing on a high level of service, we can provide a positive car donation experience for your donors and create advocates for your program.
All donors have access to 24/7 online donation options and support, as well as 24/7 access to speak with a live person.  No matter which way they donate a car to your nonprofit, we provide the same level of care and support through the donation process.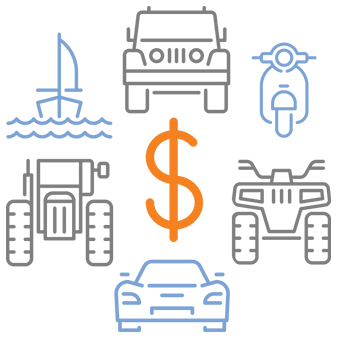 Vehicles Accepted
Our car donation program for nonprofits is for more than just cars!  We can help you accept many vehicles including cars, trucks, SUVs, ATVs, motorcycles, scooters, mopeds, RVs, campers, trailers, boats, and of course high-end collector cars.  Many car donation services can handle only a few types of vehicles or only end of life vehicles, such as scrap cars, but our car donation program for nonprofits can accept high-end collector cars as well.
Donors Get Free Towing Nationwide
Our vast network of tow companies provides donors with nationwide towing at no cost to them.  Donors can donate their vehicle today and have it picked up quickly at a convenient time for them.  Tow companies are vetted for quality of service, pricing and responsiveness so you can rest assured all car donations result in a positive donor experience.
Revenue Optimization
Our Vehicle Donation Cloud optimizes car revenue by running a series of algorithms on donated vehicles to determine the sales channel that has the highest probability of maximizing revenue.  That's fancy talk for saying, we send vehicles to the disposition channel that will return the most money for the vehicle.  Car donation services that rely solely on scrap yards or are an extension of an auction company tend to not get the most value out of vehicles.  Our system is constantly evaluating market data and targeting the highest value for each car donation.  We pride ourselves on data analysis and believe this sets us apart from many competitors.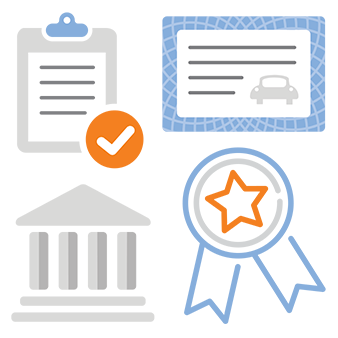 Tax Reporting Handled
Our system creates, files and distributes all required tax documents to donors and the IRS on your behalf.  No more messing with paper forms or spending time filing yourself.  Our Vehicle Donation Cloud makes quick work of these tasks through automation.
Title Processing
We process and handle all titles as a registered motor vehicle dealer.  You do not need to worry about accepting or processing titles.  This removes liability to your organization and also allows us to work directly with the donors to ensure accurate transfer of ownership.
Not Solicitors
We are not professional fundraisers or solicitors and we are proud of it!  Fundraisers and solicitors that provide car donation services take in vehicle donations that are targeted to your organization anyways and pay out, on average, less than 50% of the proceeds.  We believe that this method for processing vehicles creates a negative perception to donors and costs charities money in the long run.  We are proud to tell our donors what we pay each of our nonprofit organizations when they donate their vehicle.  Can you say the same about your car donation provider?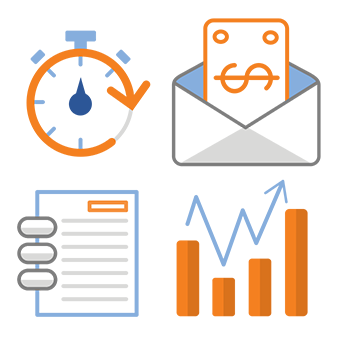 Streamlined Processing
On average, the entire vehicle donation process takes about 4 weeks.  Some vehicles are processed very quickly while others take a little longer due to donor delays, title processing or optimizing vehicle sales price.  The goal for our organization is to process each vehicle quickly, while taking into account pricing optimization and donor experience.  Proceeds are sent to you after the sale of the vehicle via check along with donor data.
Comprehensive Reporting & Analytics
Our Vehicle Donation Cloud provides non-profits with a dashboard to analyze their donor information.  From exporting donor data to a spreadsheet or crm, to determining where to market future campaigns based on donation data, we strive to be more then just a vehicle processor.  We believe that donation data can provide you with valuable information that can be used to generate additional donations and we provide a system that makes that easy.
Easy Car Donation Process
Donating a car is as simple as a click of a mouse! Donors can also call into our 24/7 call center if they prefer the human touch.  Their car donation should be easy and we go to great lengths to set expectations and make the process super easy.
Tax Deduction & Good Karma
Car donations can provide donors with large tax deductions and since we utilize technology to increase sales prices, donors maximize their deductions.  Car donations also support causes near and dear to donors, which is good Karma.
Car Donations Protect Earth
Donating a vehicle is a positive way for donors to give to your organization, while also protecting the environment.  Many vehicles we process are sold back into service and others are recycled to make sure the bulk of the vehicle never sees a landfill.