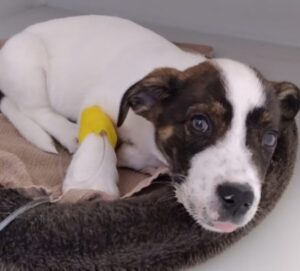 It Takes A Village Animal Rescue & Resources is so much more than an animal rescue. Our organization is built around the idea of community, the belief that working together, we can be a force of goodness and positive change in the world of animal welfare.
Founded in 2021, ITAVARR immediately began building a network of dedicated volunteers who would prove essential to our success. Our love of animals united us and inspired us to push ourselves to do more and to be more. With this amazing team backing us, we've grown and expanded to include a shelter and quarantine facility, we found loving forever homes for over 700 homeless pets in two short years. We've gone on rescue trips to save animals from hurricanes, from floods, from certain death in overcrowded high-kill shelters.
Through it all, we've remained loyal to our name and our beliefs. We're not just a source of goodness; we're a resource for doing good. We've held free vaccine and microchipping clinics and speak publicly on animal welfare topics, we feed hungry animals in our community and actively work to solve the animal overpopulation crisis by spaying and neutering stray and feral cats. We helped end the discriminatory breed ban in our city.
We firmly believe that our village is changing the world, one animal life at a time.