American Heart Association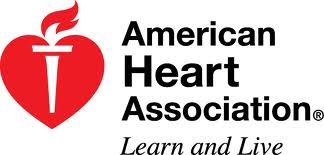 The American Heart Association (AHA) is a non-profit organization in the United States that fosters appropriate cardiac care in an effort to reduce disability and deaths caused by cardiovascular disease and stroke. It is headquartered in Dallas, Texas. The American Heart Association is a national voluntary health agency whose mission is: "Building healthier lives, free of cardiovascular diseases and stroke."
The American Heart Association publishes a standard for providing basic and advanced life support, including standards for proper performance of cardiopulmonary resuscitation (CPR). The AHA offers the most widely accepted certification for basic life support (BLS). The AHA is now also a provider of training for first aid, in addition to CPR.
Ralph L. Sacco, MD, MS, FAAN, FAHA, is the current President of the American Heart Association. He is the first neurologist to hold the position.
The AHA also operates an affiliated organization, the American Stroke Association, which focuses on care, research and prevention of strokes.
In 1994, the Chronicle of Philanthropy, an industry publication, released the results of the largest study of charitable and non-profit organization popularity and credibility. The study showed that the American Heart Association was ranked as the 5th "most popular charity/non-profit in America" of over 100 charities researched with 45% of Americans over the age of 12 choosing Love and Like A lot for the American Heart Association.